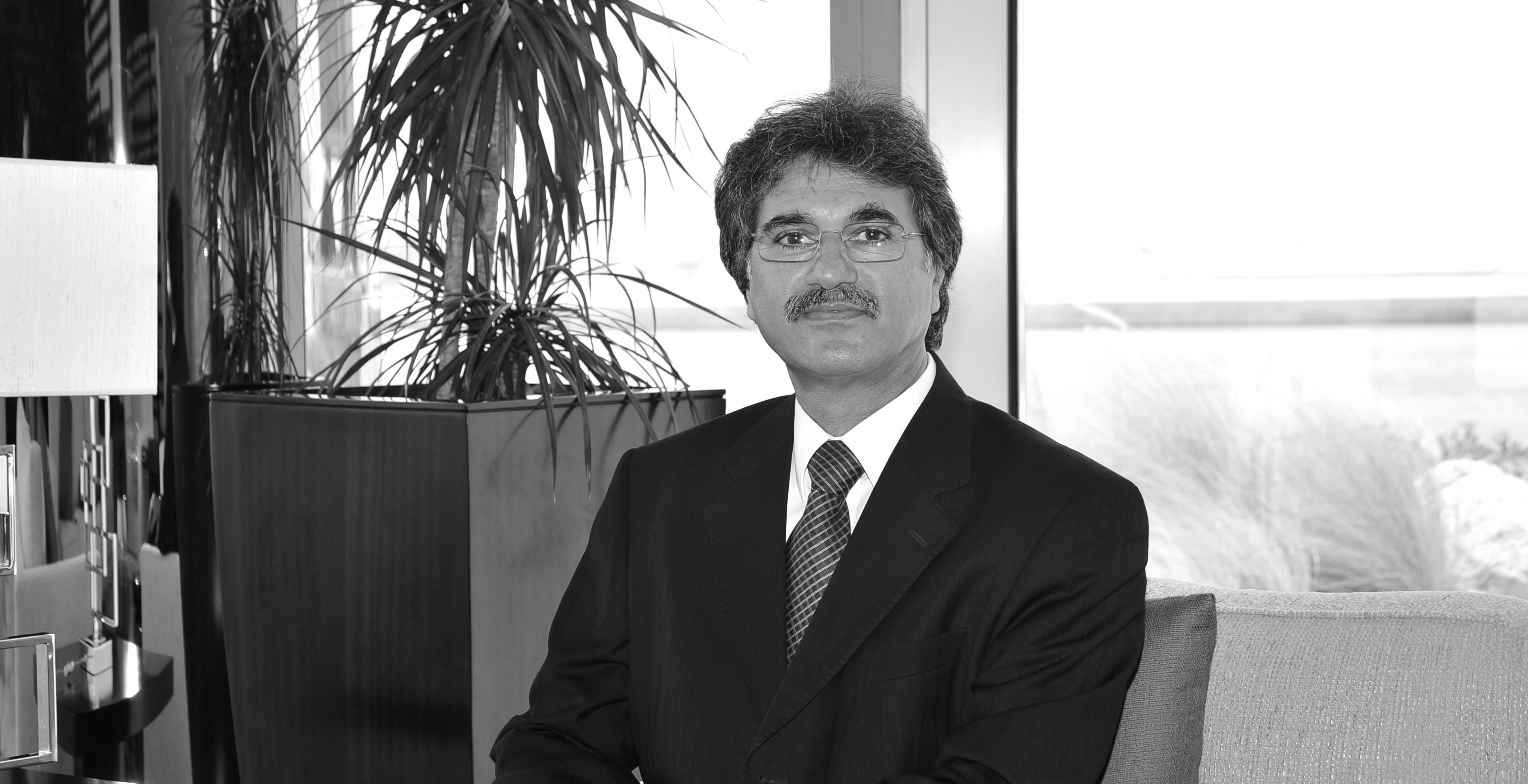 Ahmed AlQaed, The WG Tower developer and owner, had an ambitious vision to create an architecturally striking spiral city incorporating retail, offices, hotel, and restaurants. His idea was to build a diverse vibrant community, and provide multiple areas within which the public could experience the building and its magnificent views.
"I AM IMMENSELY PROUD THAT THROUGHOUT THE CHALLENGES, WE REMAINED TRUE TO THE ORIGINAL VISION OF CREATING A VERTICAL CITY, WITH MULTIPLE AND DIFFERENT OCCUPIERS. TODAY WYNDHAM GRAND TOWER IS A LIVING, DYNAMIC BUILDING, FULL OF ENERGY, AND A BEACON FOR MODERN BAHRAIN."
Ahmed AlQaed, Developer and owner of WG TOWER
Ahmed AlQaed Group  is one of Bahrain's most active integrated real estate developers, with a focus on developing commercial, residential, retail, hospitality and mixed-use properties.
As a major real estate developer in the Middle East, AQG looks beyond the short-term and further into the future, choosing to operate in markets that support sustainable and environmentally friendly methods.
In collaboration with respected architects and design professionals, AQG distinguishes itself by creating properties featuring sophisticated design, efficient floor plans and first-class amenities. Demonstrating optimum value in functionality, location and cost, AQG developments continues to exceed the needs of customers and end users.
---